So I had a session cancel on me on Friday. Well...I had already scheduled my assistant and had already blocked the time out so we decided to take the Princess out and snap some shots.
I rarely ever do this...dress her up and take her out. People always ask me if the Princess is the most photographed child ever and my response is always a laugh. No yes or no...just a laugh. You might ask yourself why.
I think this picture speaks for itself...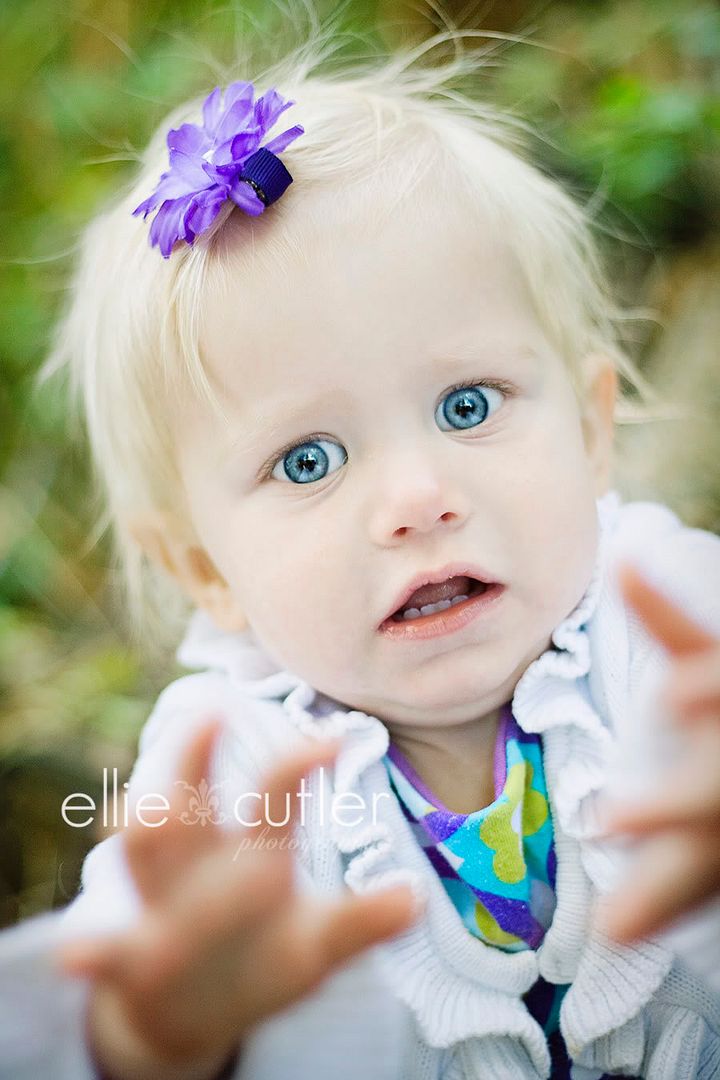 Oh...and this one...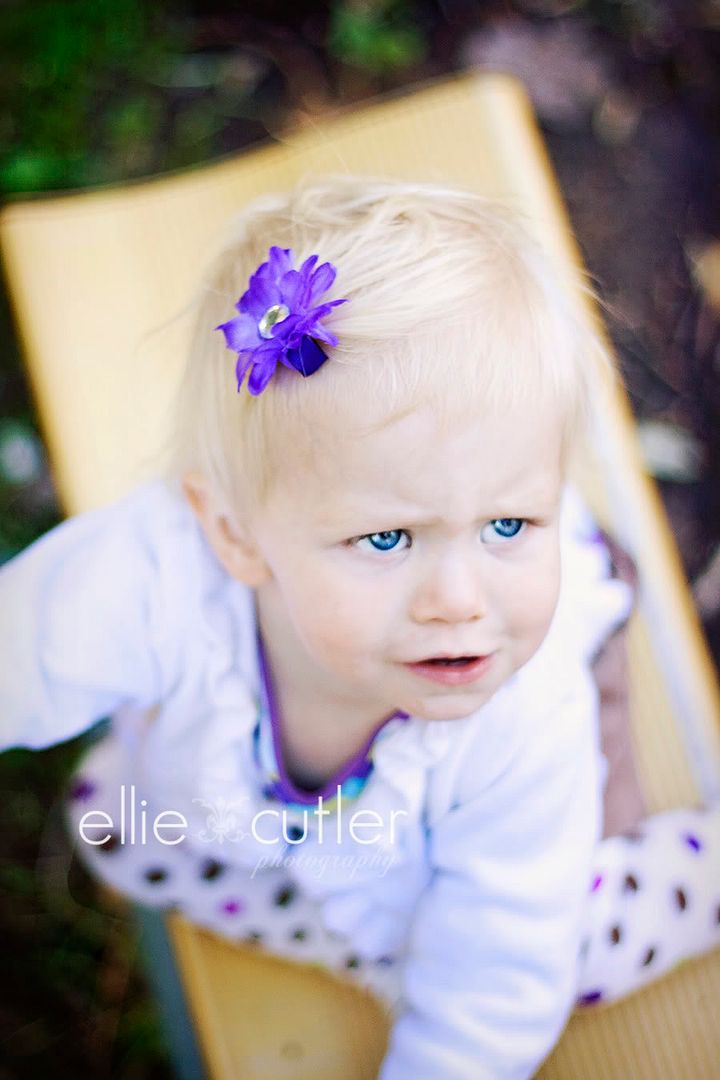 And lets not forget about this one...
I thought somehow that this session would be different...
What...oh what...was I thinking?
But then somehow she loosened up for a few minutes...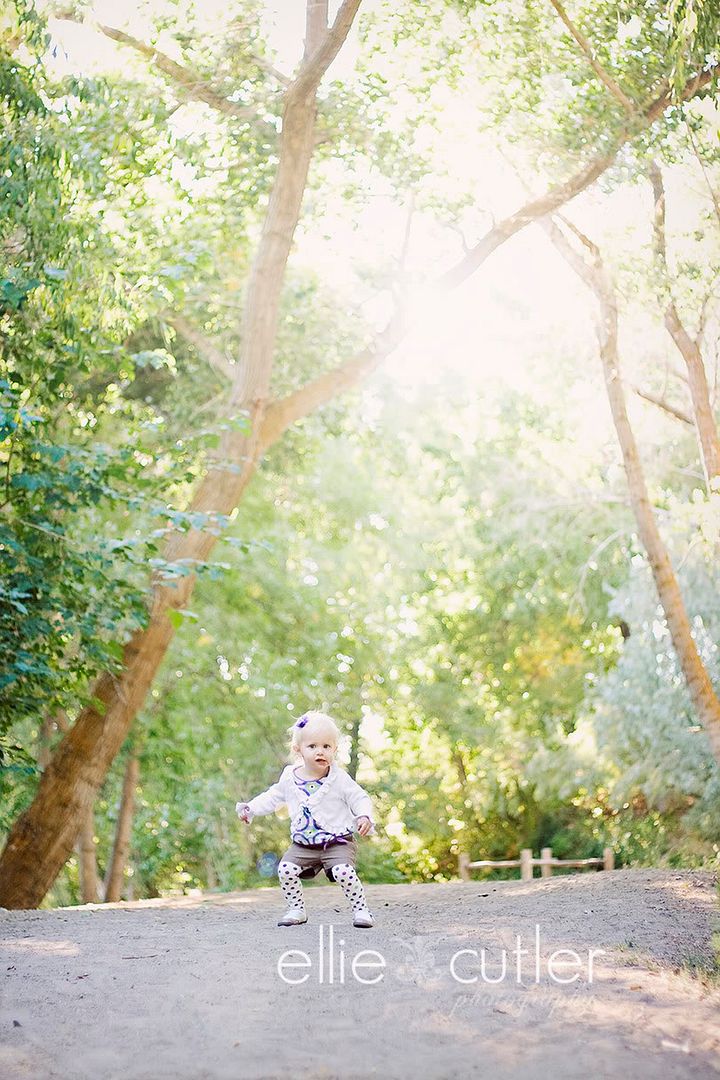 (yes...she is in the air, she LOVES jumping and that's all she did for about 15 minutes until Megan pointed out the rat and we left that area immediately)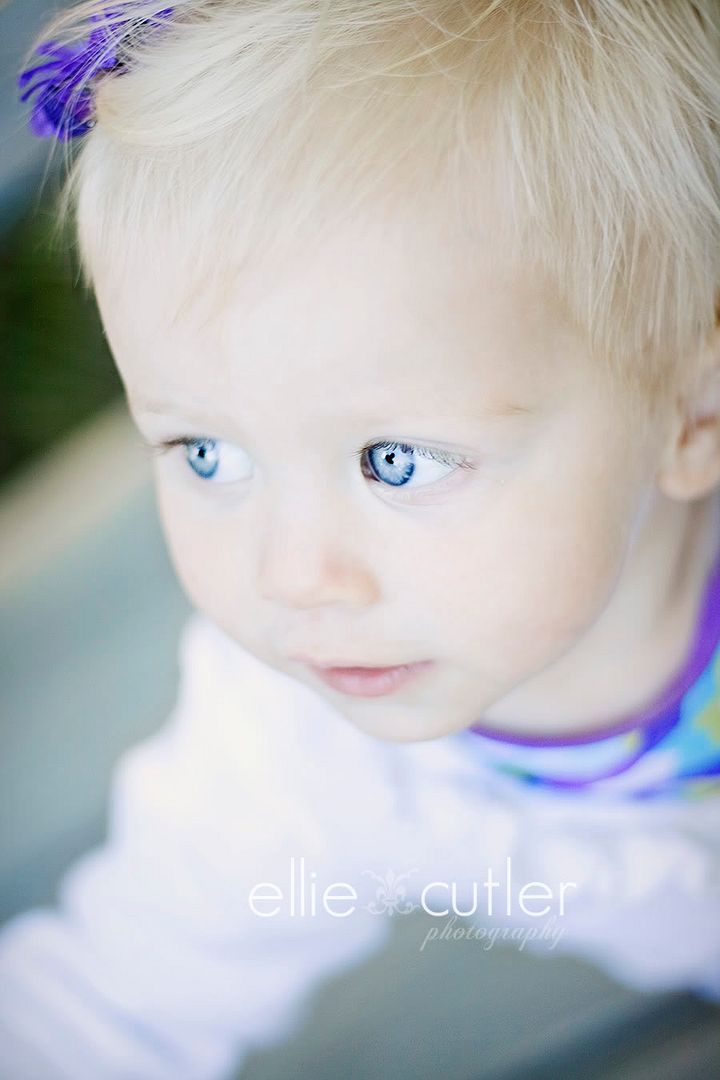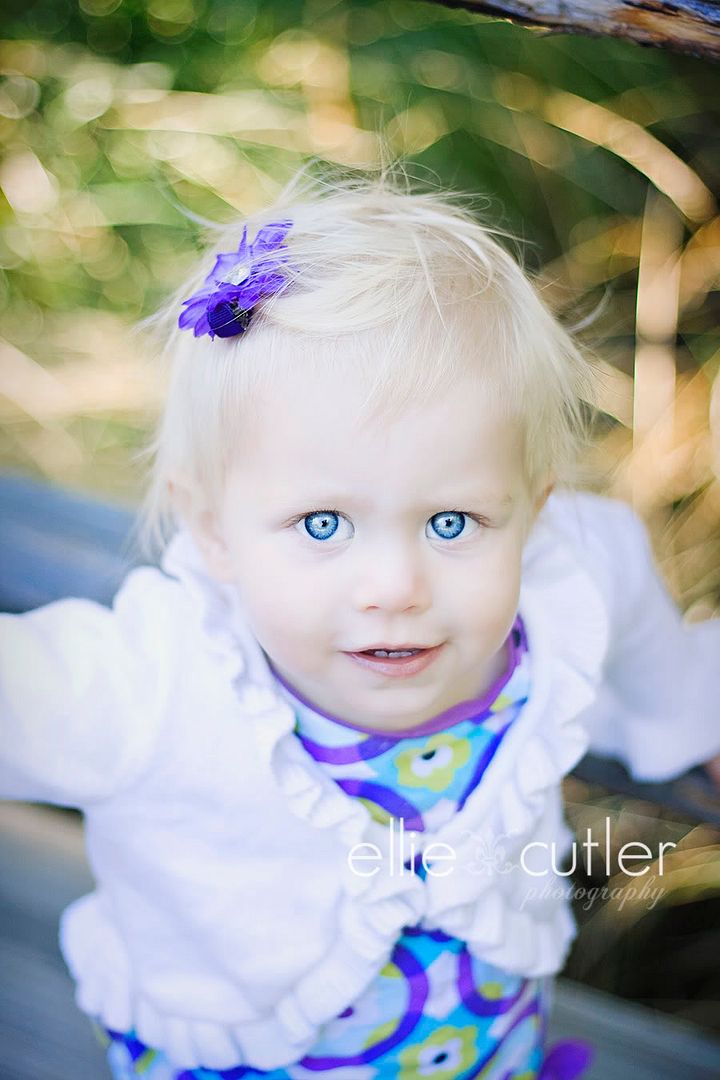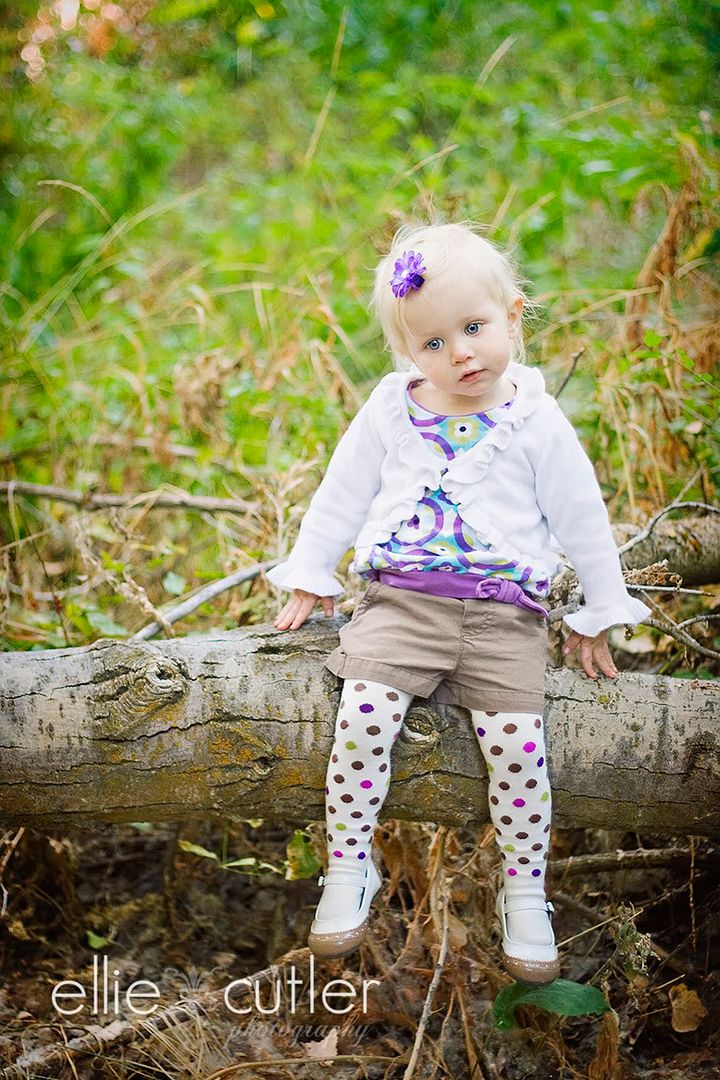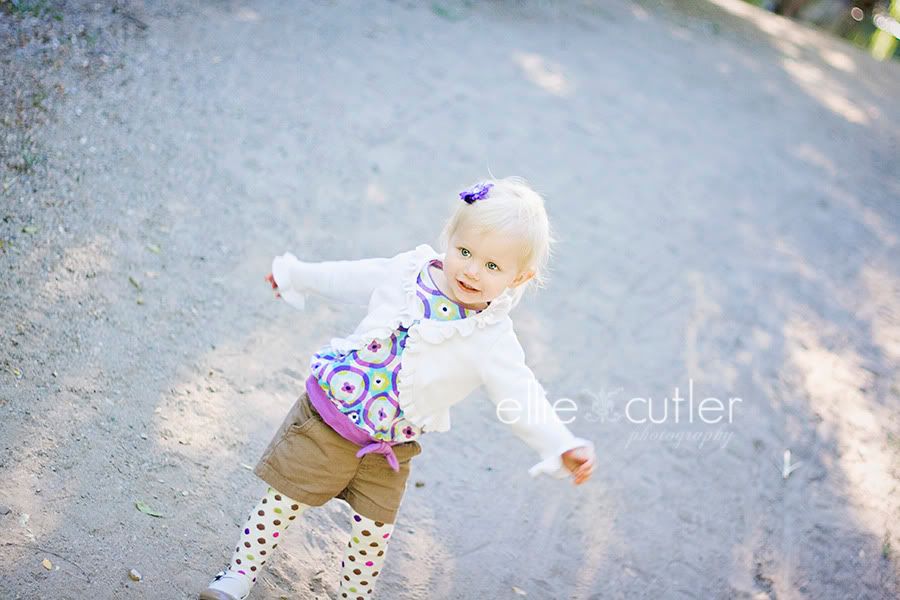 ...and really showed us who she was. A total sweetheart.
This picture is my favorite.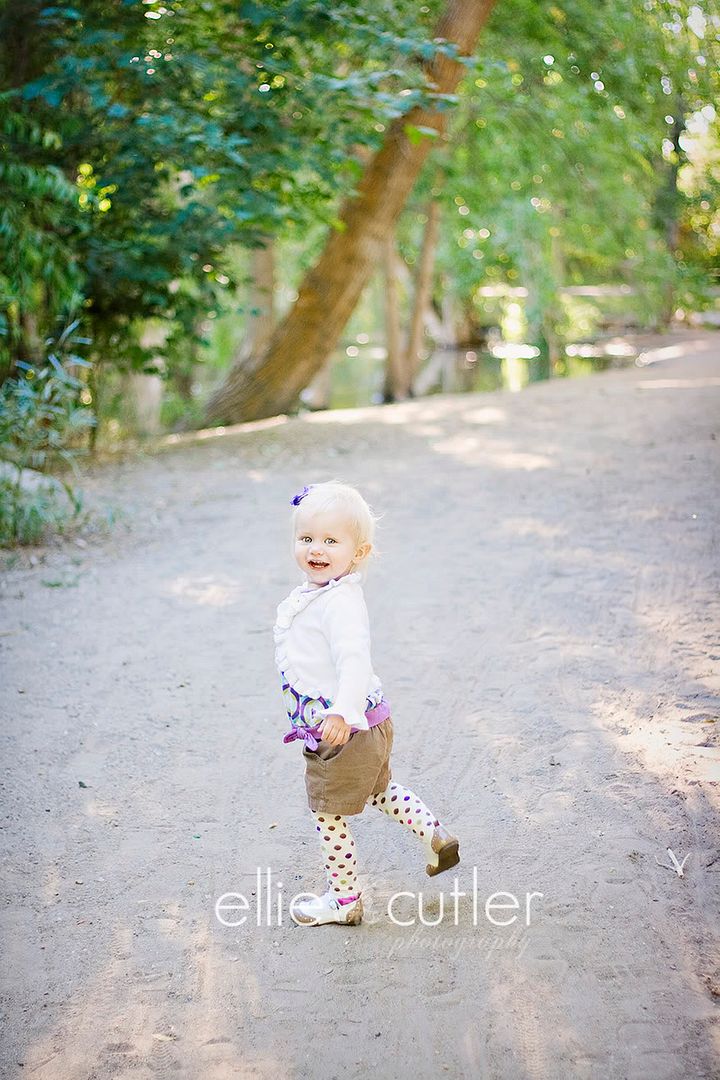 Megan caught this one and lemme tell ya...I'm blowing this one up HUGE for my wall. Her smile is so real and it really shows what a busy, yet happy, little girl she is.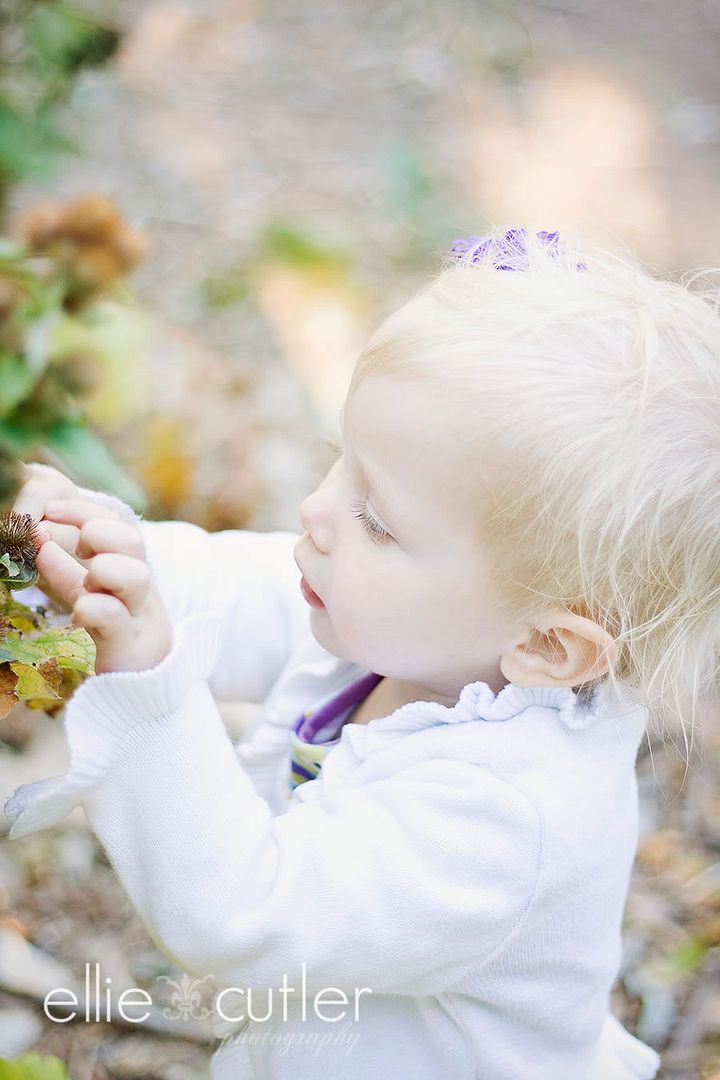 She heard a plane overhead and had to show it to us...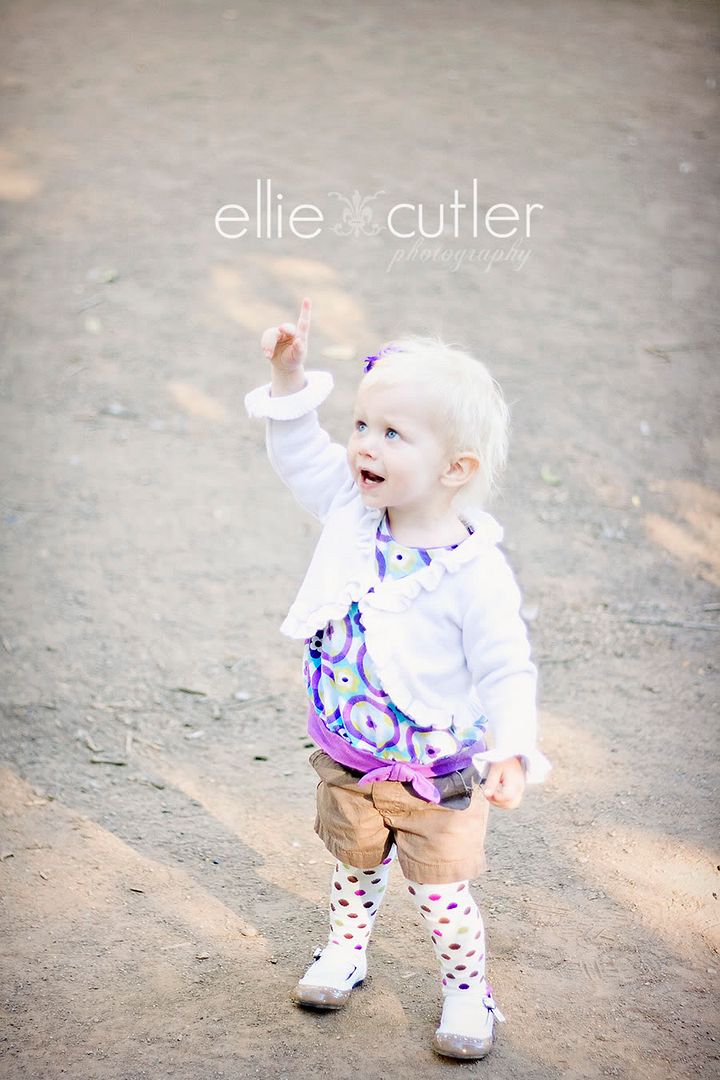 "es?" is her word for everything. We think it stands for this but then again...it could stand for a myriad of other things as well. It's a word we really have to guess with... But whenever she points to the sky and says "es?" we know it's a plane. And then I feel really
smart
.
The Princess is definitely taking after her dad's side in regards to hair color. All of my sister in laws on both sides are blond and whenever we're out and about with any of them...people automatically assume she's theirs...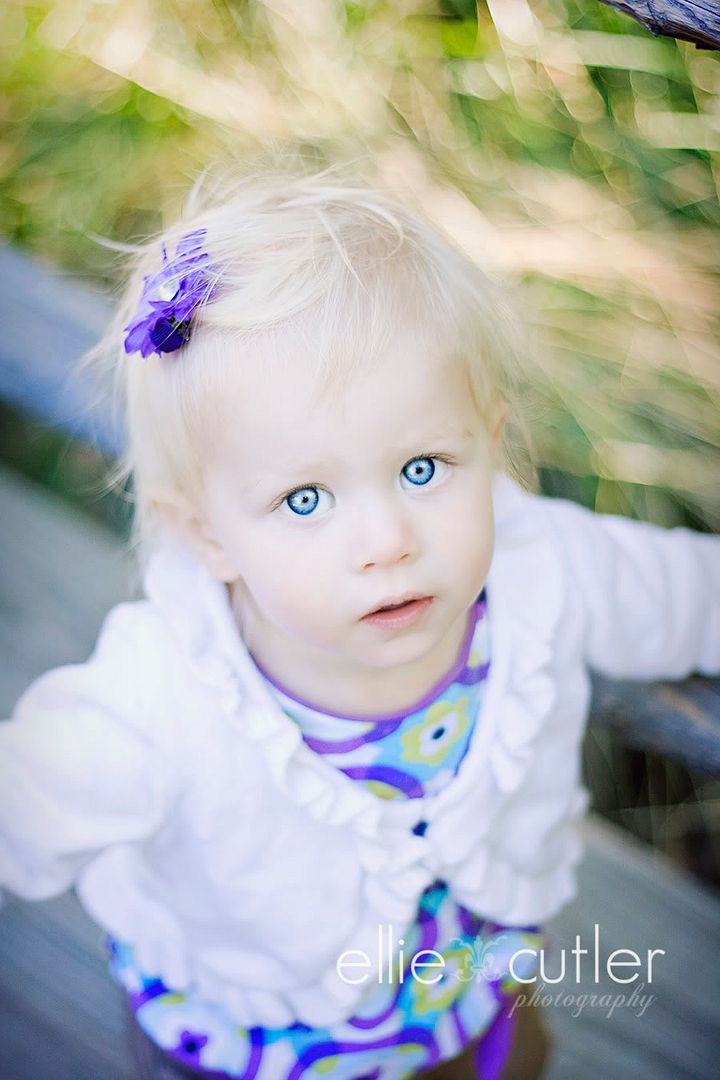 But that's ok...I love my little blondie and wouldn't have her any other way.
And those eyes? Didn't touch them in editing...they're completely hers.
So yes...this girl is a mover and a shaker. She definitely keeps me on my toes and gives me my exercise, but she's also an amazingly gentle little girl.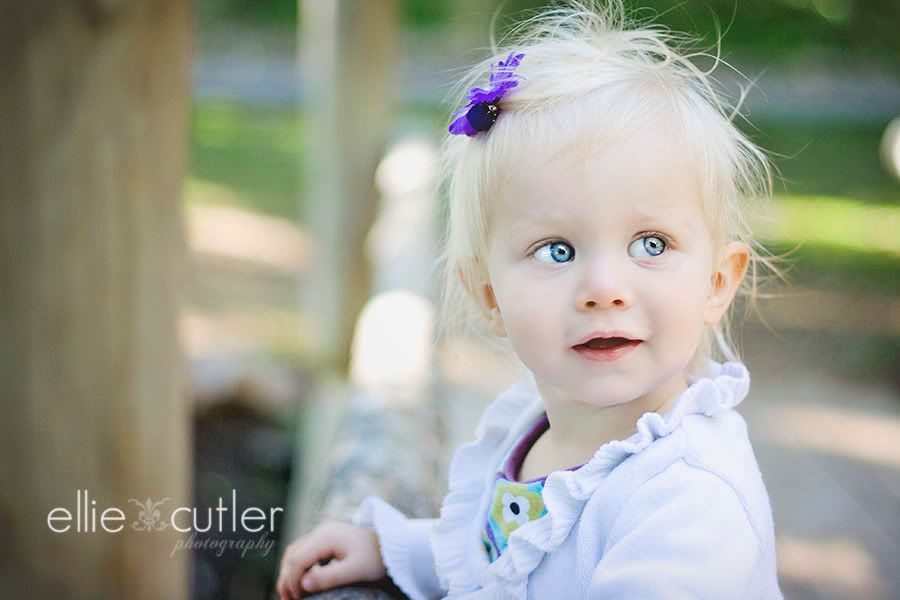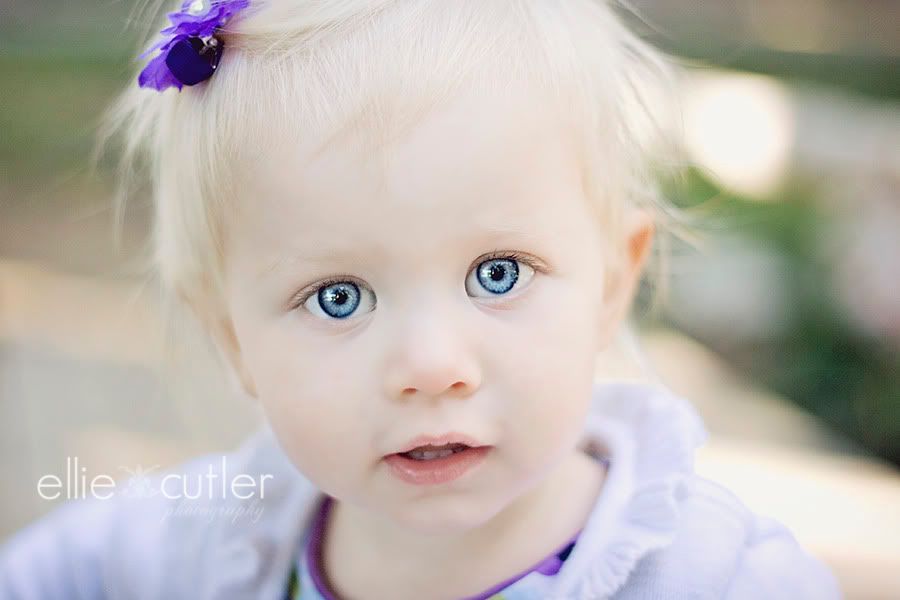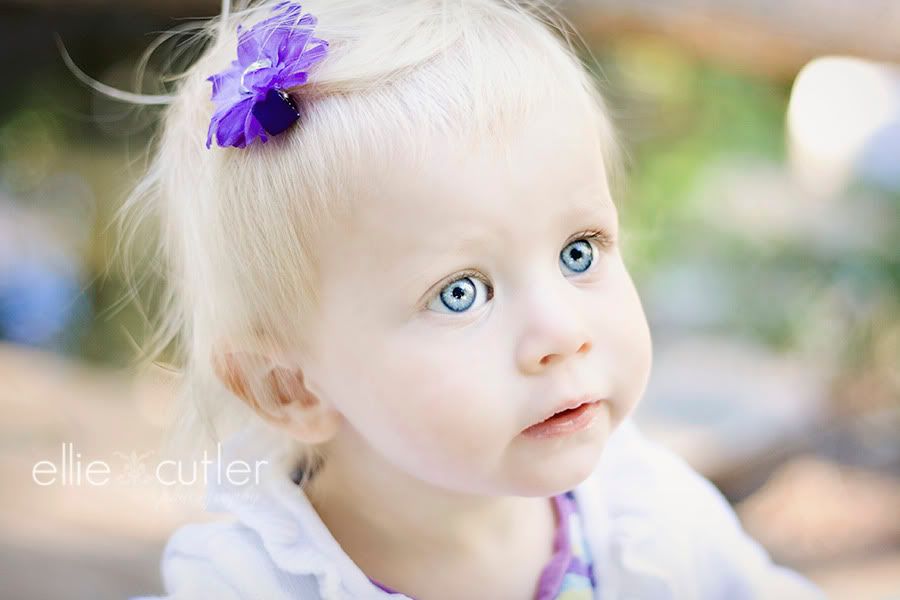 Who has us wrapped completely around her little finger.