I have been wanting to do a fashion bridal shoot for awhile now. I just had to find a dress and refashion it. My sister-in-law Ashley was going to be my model so I sent her on a thrift store hunt to find something in her size. She found an awesome '80's cream prom dress. And by awesome...I mean total '80's. Puffed sleeves, polyester, great big bow on the front...everything. SO! We went and bought 20+ yards of tulle, pulled out the scissors and sewing machine and went to work. We took before pictures but I can't find them anywhere...I'll add them later if I can find them.
I'm very lucky to know a LOT of very talented cosmetologists. One of them is another sister-in-law. Tariel is amazing and I had to have her in on the shoot and she did the hair and make-up...and she did GREAT!
Here's are some pictures showing her mad skills...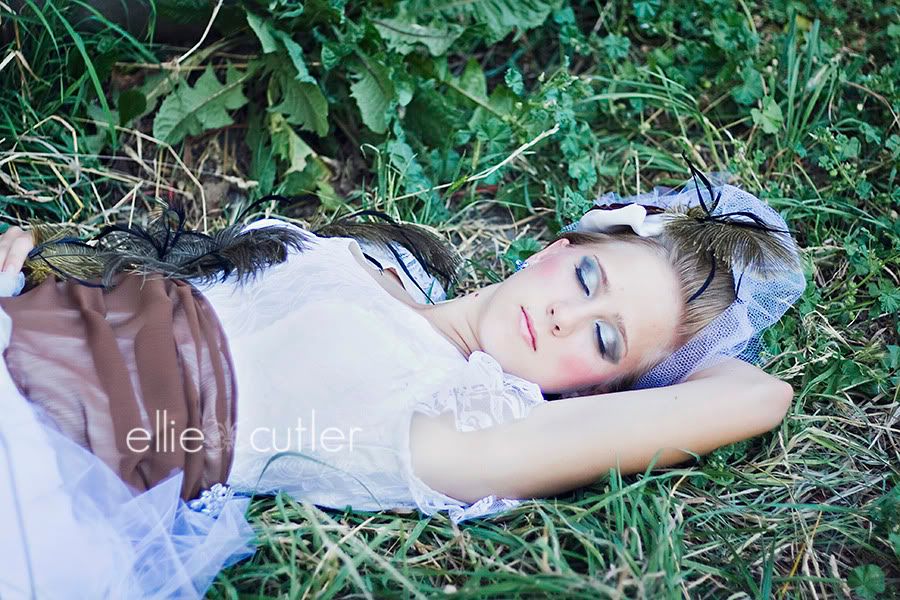 That headpiece was something we just threw together with some extra fabric, tulle, and a random broach I had lying around. I tacked some netting onto it and voila! We had a veil! And one that I loved too. But...something was missing...then my mother-in-law showed us some feathers that she had and they were PERFECT!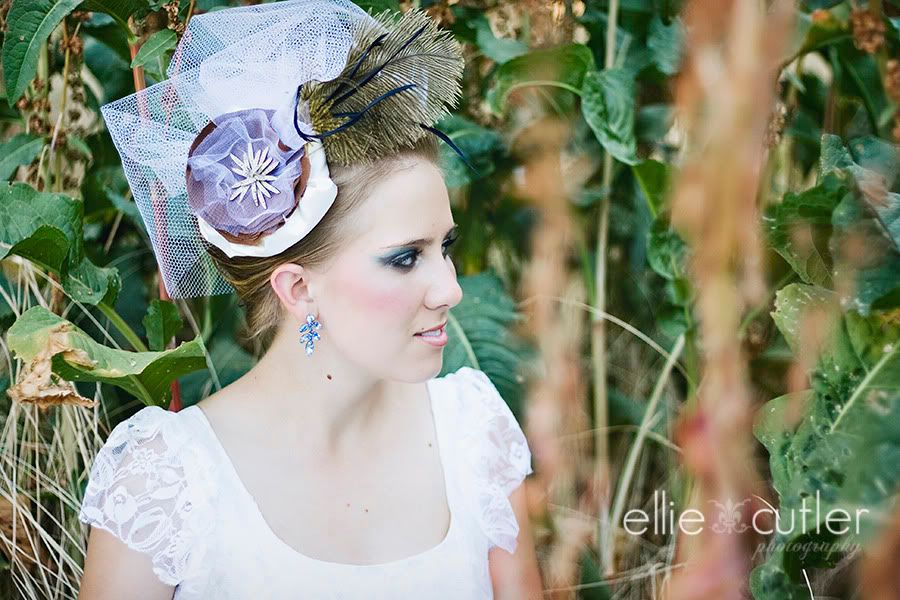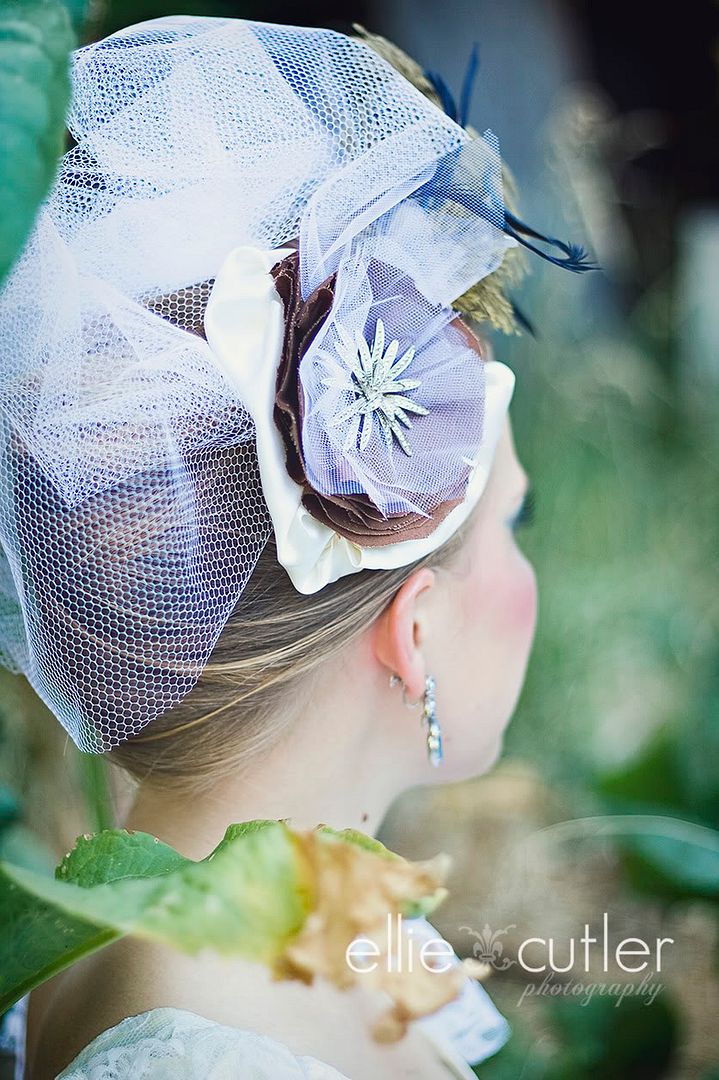 We ended up sewing Ashley into the dress but it ended up working perfectly.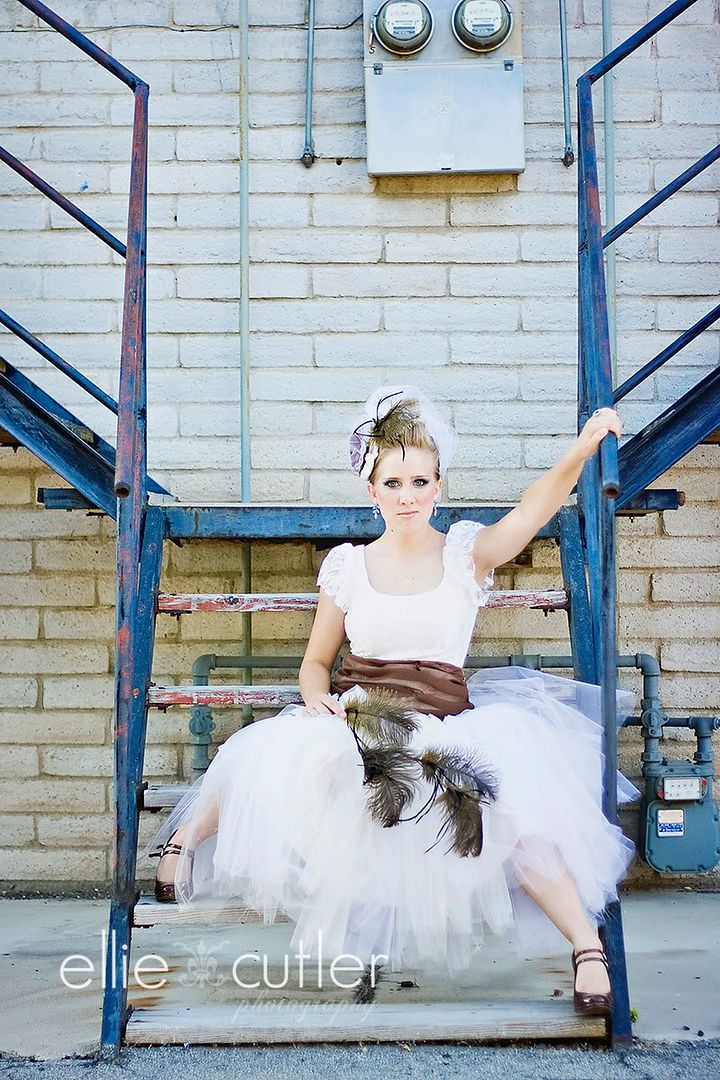 We added the brown corset bodice to cover up where the bow was and the princess waist. And in using the feathers as a bouquet, and Ashley's killer shoes, it worked great!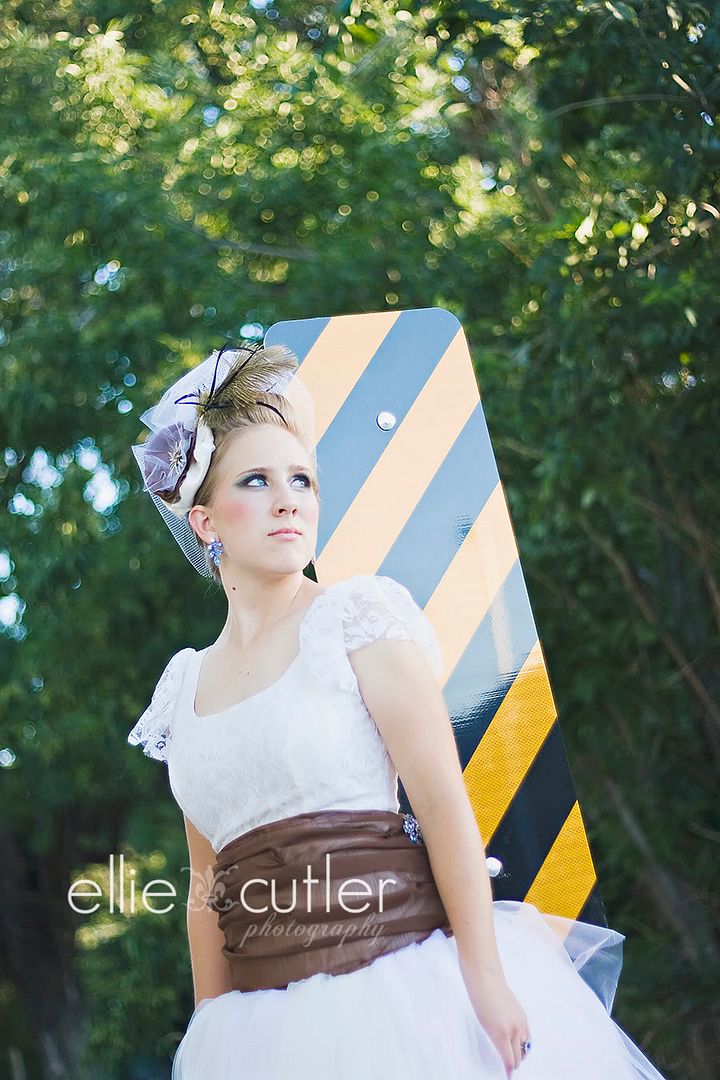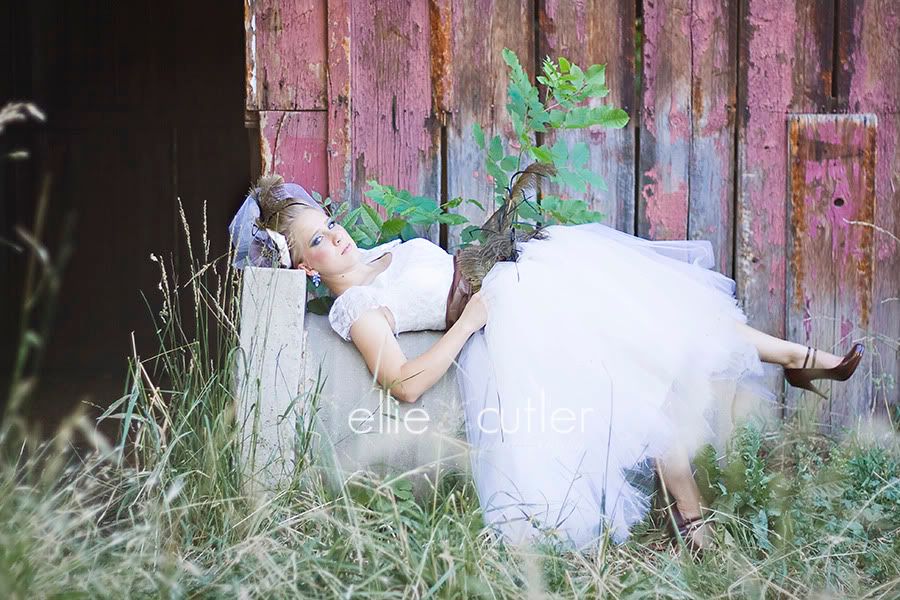 <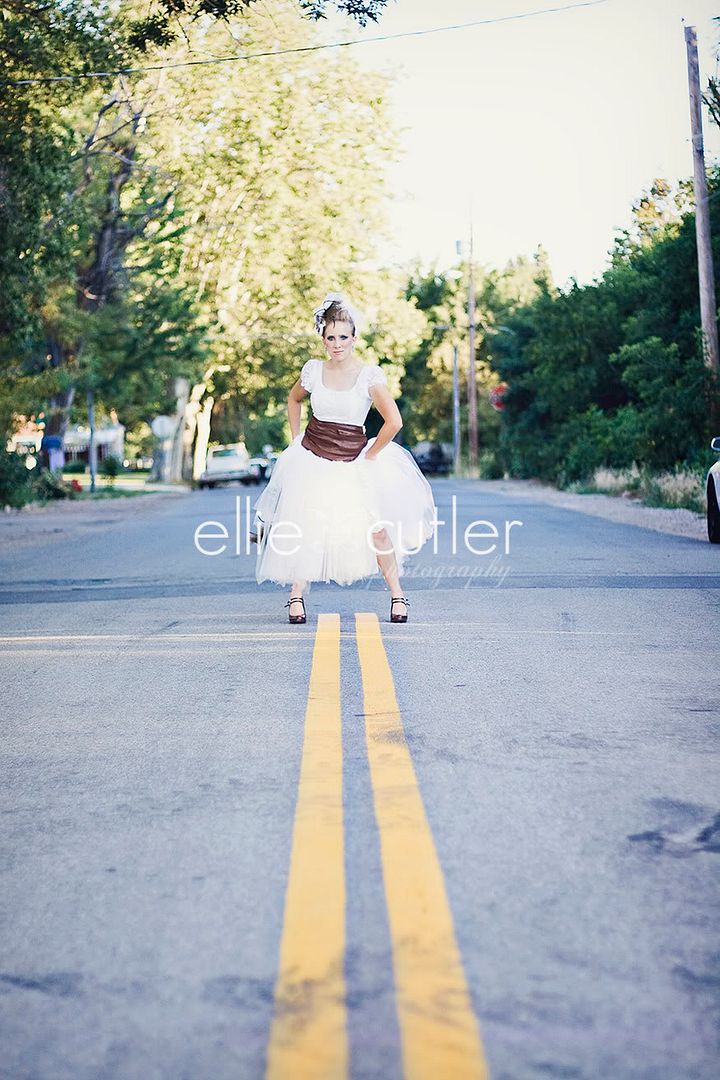 Ashley was a natural and the above pose was totally her idea. She also found this apartment building...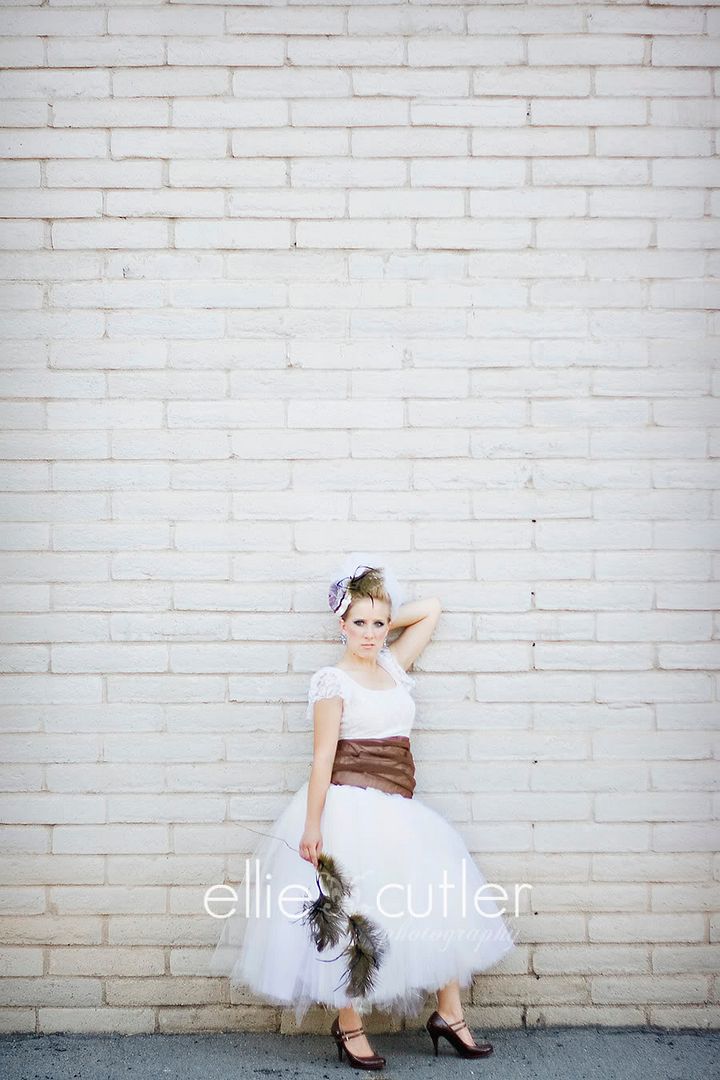 It was such a fun shoot. And we had so much fun. Thanks Tariel and Ashley for all of your help!!! You guys are great!!!
Enjoy the rest of the pictures!