Ok. Heather and Scott have already seen these. At least Heather has... Hmmmm, dunno about Scott.

ANYWAYS! Heather is my amazing sister-in-law.

When I first met her...I seriously thought she was perfect. And by perfect...I mean PER.FECT. I've never ever seen her angry. I've never heard her say a mean thing about anyone. And to top it all off...she's just beautiful. And Scott...funniest guy EV.ER! This guy just cracks us all up. They are just meant for each other.

So I'm re-designing Heather's blog and she doesn't like the pictures in her header. That's alright, I say, Lets just do a photo shoot! I didn't expect them to actually do it since I'm always and forever offering to take their pictures. Boy did she make me pleasantly suprised when she said yes! I love taking pretty people's pictures.... Haha!

First thing I have to say...these two can definitely rock the on camera kiss. Seriously...check them out.
Yup...they basically rock the kiss pose.
Now onto my all time favorite lighting...the sun flare.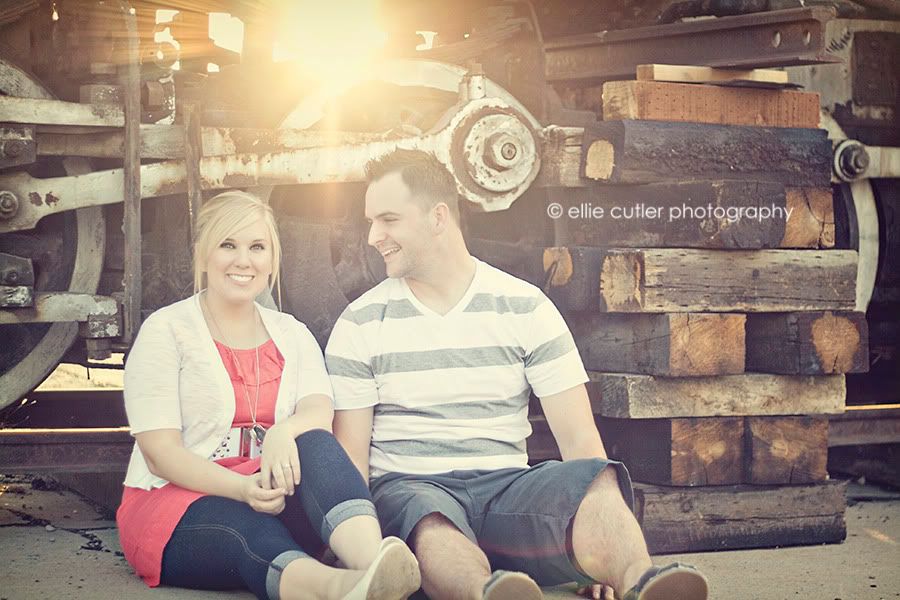 I just love it. Dunno why, it just speaks to me... Maybe it's the beautiful golden hues... Who knows? It just makes me happy.
Now for our model poses. Yup...they rocked the chair too, and a random train car...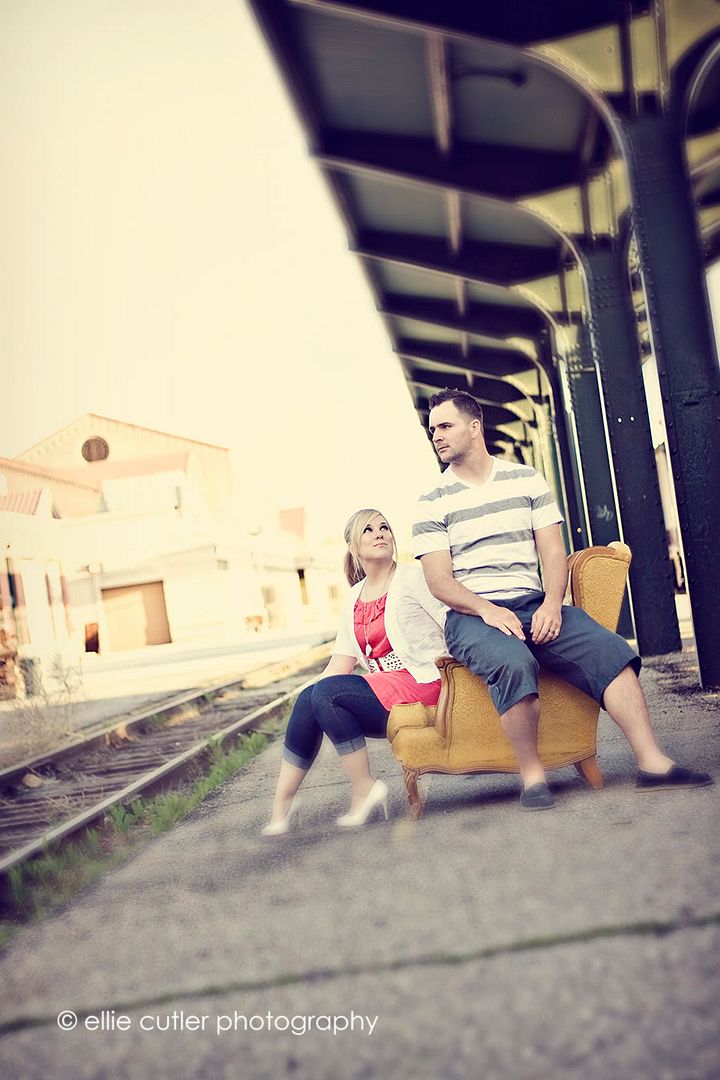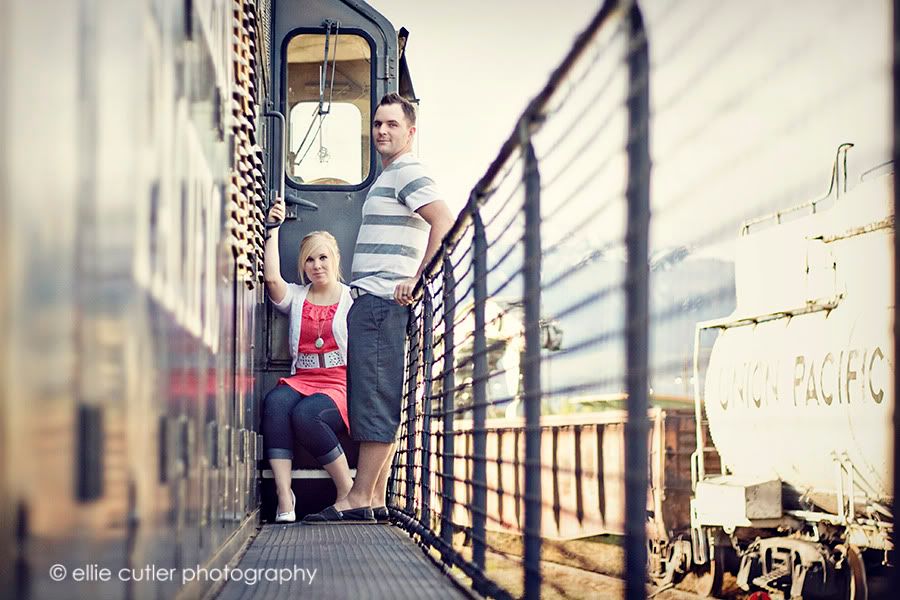 And you KNOW I had to throw something a bit abstract in there...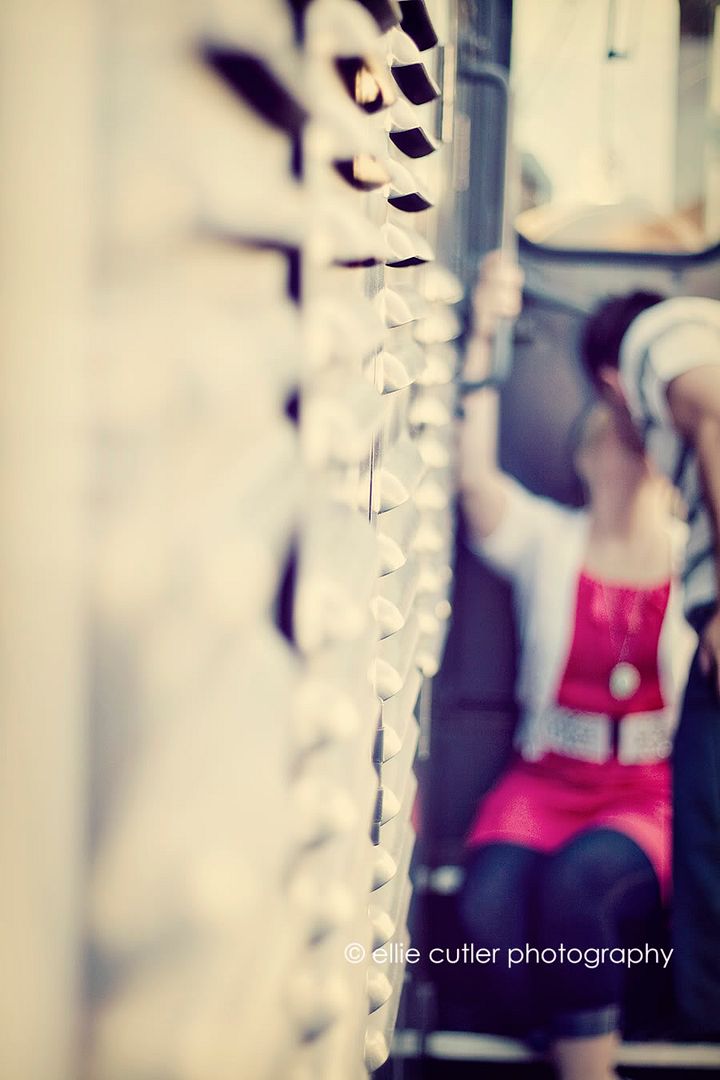 ...it might just be one of my favs from the whole day.
But these two...these two are my favorites. I just love the way they're looking at each other. You can totally see that they just LOVE being together.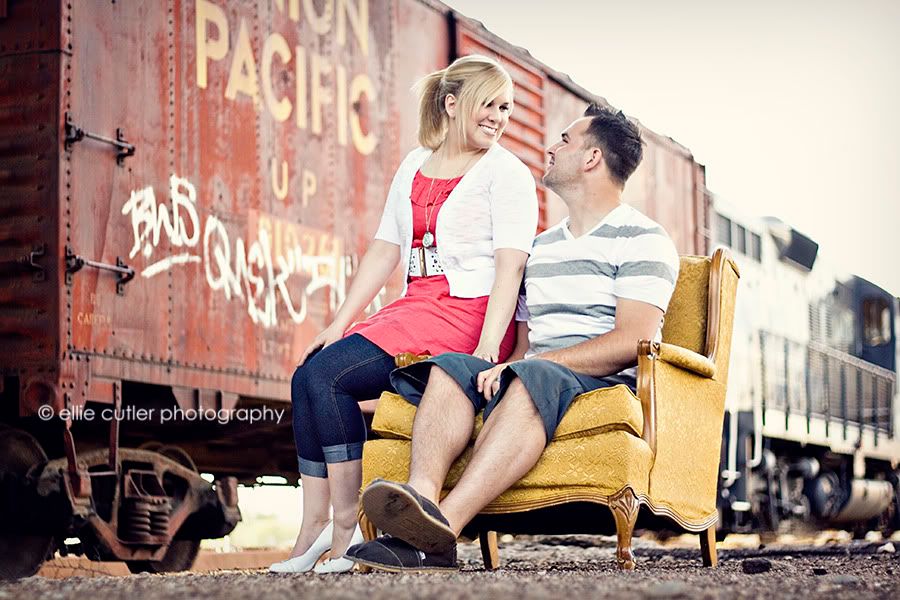 So thank you Scott and Heather for going out with us and having a good time. You two are great and we just LOVE you both!!!!!