I'm lucky enough to work with some pretty durned cool people. I've known N for years...she's such a sweetheart and I just love her. She's beautiful, thoughtful, enthusiastic, giving...I could go on but I'll stop before I embarrass her. Well...her daughter is just as cute. Little R is just a doll! And her eyes! Her eyes! I gush. SUCH a cutie. And she's such a good baby. Hardly makes a peep. When the Princess was 4 months...I couldn't go anywhere without her yelling what she wanted and at people. She says hello to EVERYONE. So I just couldn't believe how good little R was while we were taking these pictures. On a separate note...I had to bring the Princess with me to take these pics. Not a big deal since N is a friend of mine. Well...she discovered mud while we were there. Mud. I turned around for 2 seconds and when I look again...mud is all around her mouth. Lovely...
Loved this one of the two of them. They're just so so pretty. And it's just criminal to look that good after having a baby 4 months earlier. :)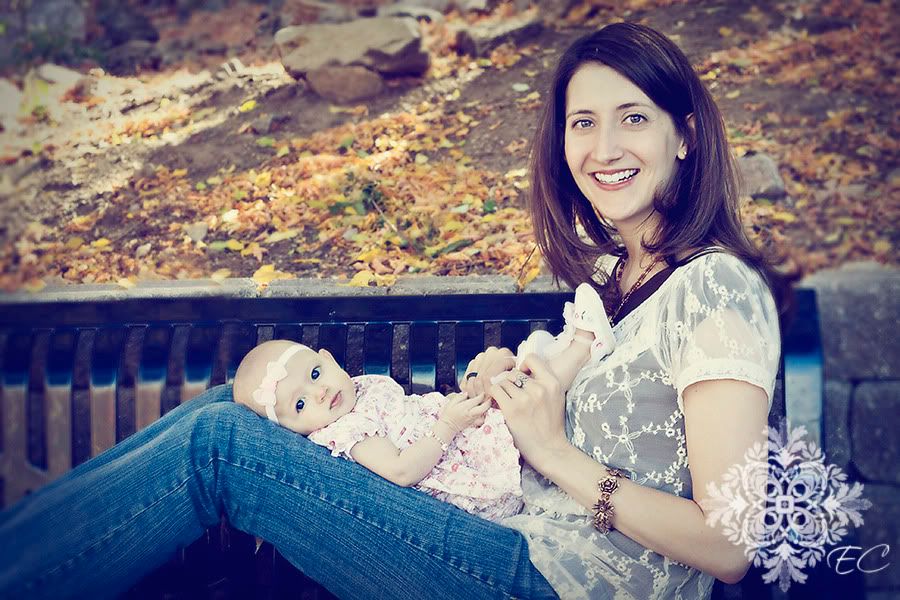 This is little R's Christmas outfit. Love it! Have you ever seen a cuter reindeer? Of course, there are others where she's focused on the camera and smiling pretty but I thought this one was GREAT because it looks like she's pointing at someone and either laughing at a joke or making fun of what they're doing. I just laughed and laughed when I saw it. Hee hee!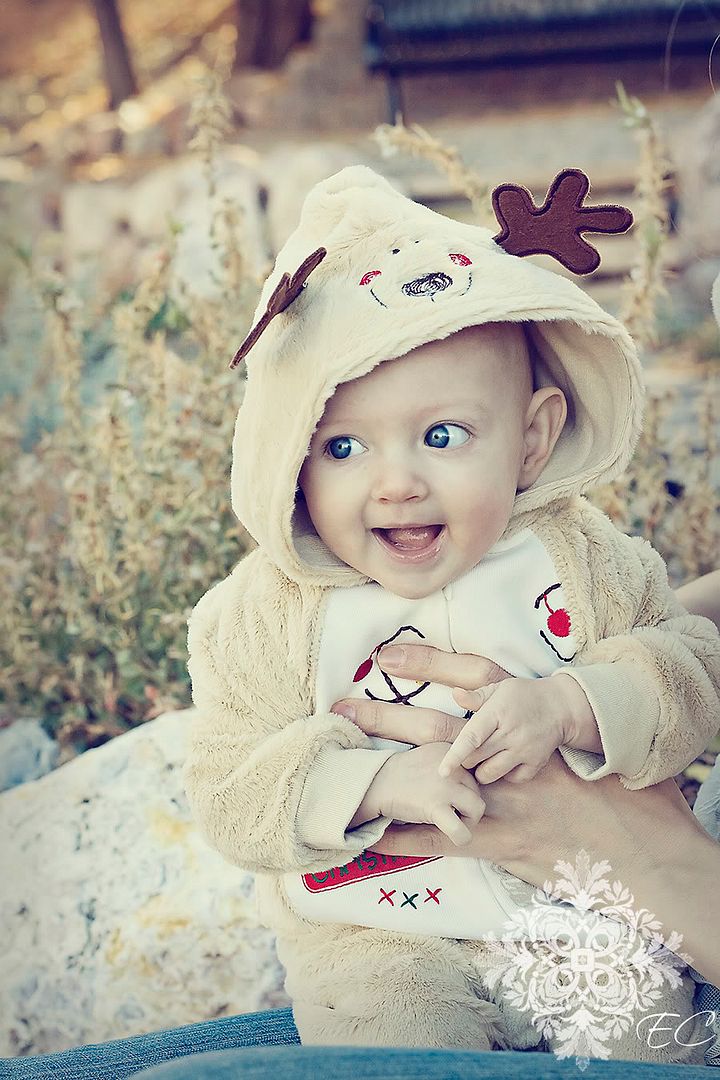 So N...hope you like 'em! E-mail me your addy and I'll get the CD out ASAP!