I've decided as a photographer that I like living within a short travel distance to abandoned buildings and train yards. I never thought I'd be one to fight city improvements...quite the opposite. Then...they started "fixing" my favorite warehouse. NOOOOOOO!!!!! I use that! I need that! Please! Leave me at least ONE rusty loading dock??? Well...nope! My loading docks are slowly leaving me. Do you think the neighbors would mind if I built a junk yard in my back yard? I want a rusty loading dock, a rusty beat-up old car, a train car..........the list goes on. That's it! I need to move to several acres of property where the neighbors wouldn't see/care what goes on in my back yard and then voila! Clean up the city all you want.
Well...N lives in Provo so I wasn't about to have her drive all the way to Weber County. We met in the middle and oh my goodness! I hit the jackpot on a building. LOVE THIS PLACE!!! I wanted to take it down brick by brick and rebuild it as an addition to my house! I have a brick bungalow...wouldn't it match? Haha! It would make a perfect master bedroom addition. Hmmmmmmmmmmmmmmmmmmmmmmm.....Really thinking about it now. :)
Just have to say a couple things about N. Number one...she's gorgeous! I mean, check out those eyes! Incredible. Number two...I have a brother her age on an LDS mission and I want him to marry her. Need to figure out some way to keep her distracted till he gets home. Too bad it's still 16 months away... I'm gonna be busy. Number 3...honestly, SO photogentic! I don't think there was a single bad picture in the group! Amazing. Number 4...(Okay, so more than a couple things to say about her...) her family is AWESOME!!!!!!!!! I adore them. They're so cute! Number 5...It was her birthday and the poor girl had to put up with me saying "smile!" and many other cheesy things. But...despite putting up with me, she did a fantastic job and I just LOVE how the pictures turned out.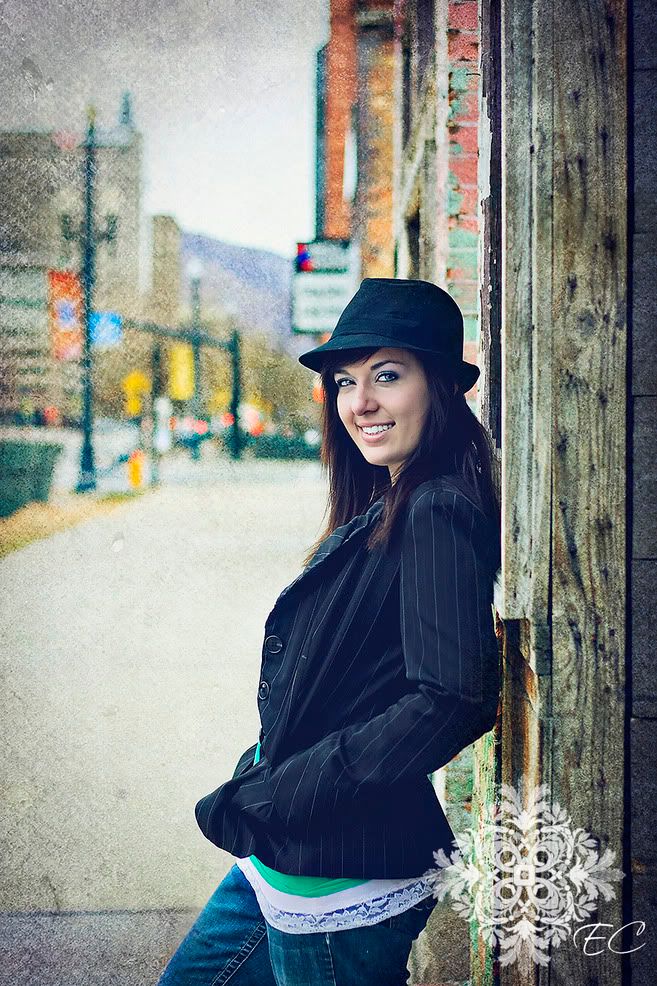 We called this her Michael Jackson tribute. haha!!!