Ok...I know Lynlee is dying to see some more pics so I decided to do their wedding in a series. My favorite pictures of certain parts of their wedding.
Today's series...Getting ready and coming out of the temple.
Lynlee is lucky to have 2 sisters that are cosmetologists. TWO! I have a sister-in-law who is graduating but if I need a hair cut, she lives rather far away...sad day. But anyways, so one of her sisters did her hair and the other one did her nails. Lucky girl. :)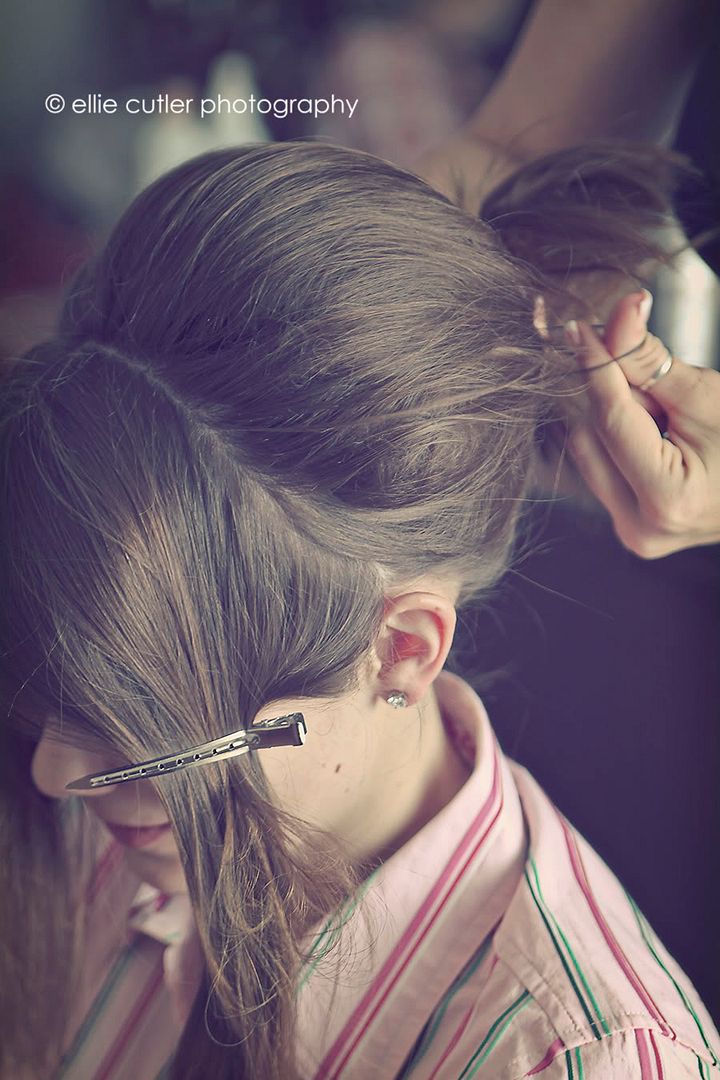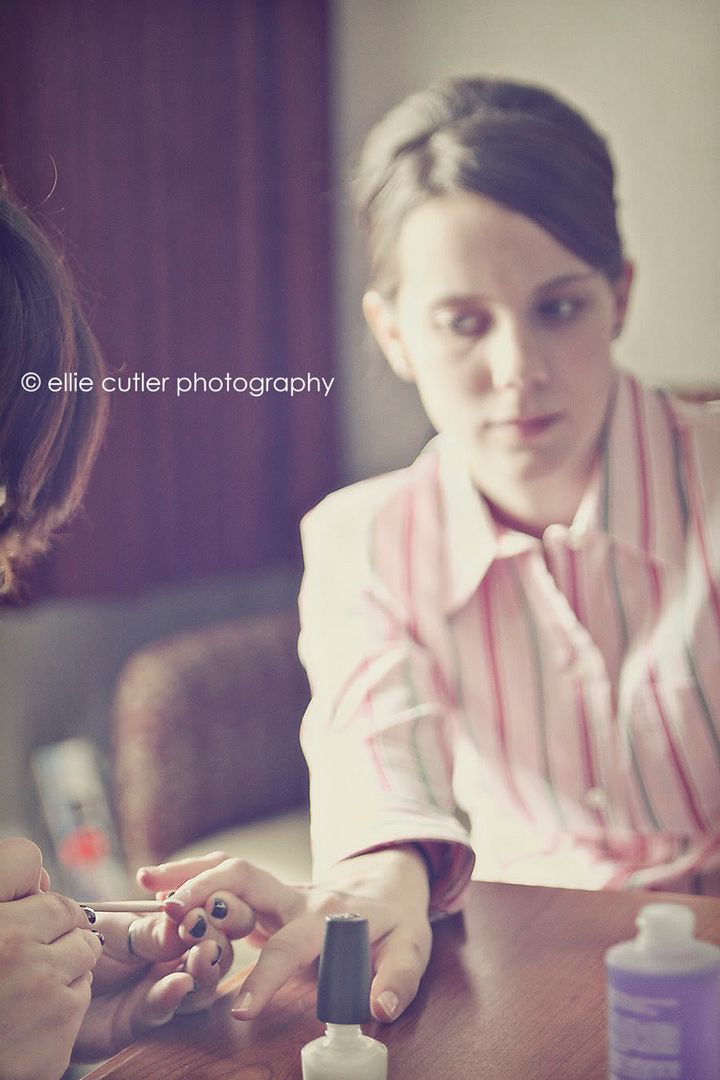 And I just have to say...I LOVE this dress. I know I've said it before but seriously...such a pretty dress.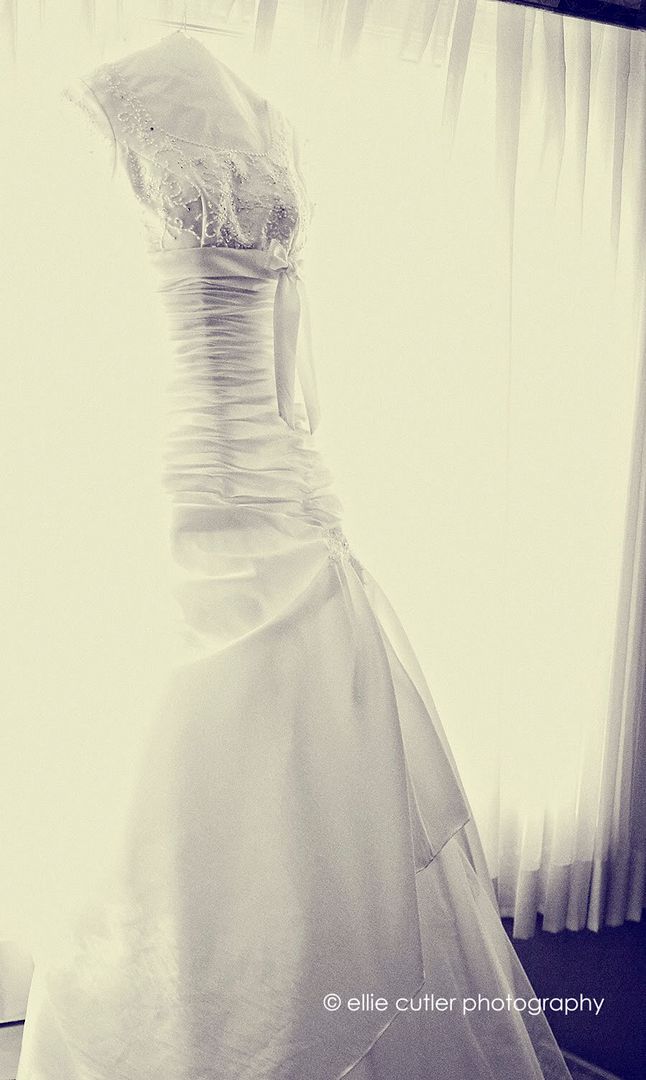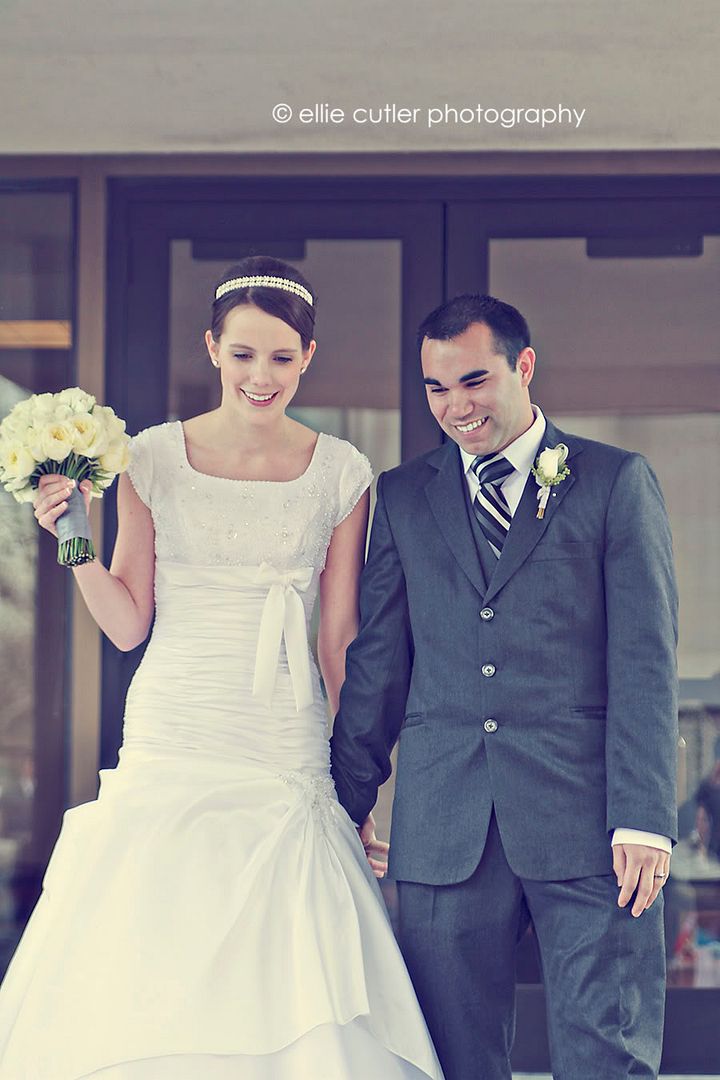 Lynlee is one of the cutest little aunts I have ever seen. I love the way she interacts with her nieces and nephews and I thought these pics were just so so cute!
and then when we put them all together for the niece/nephew shot...boy or boy! They just did not want to co-operate! But look at the cute pic we got of them! :)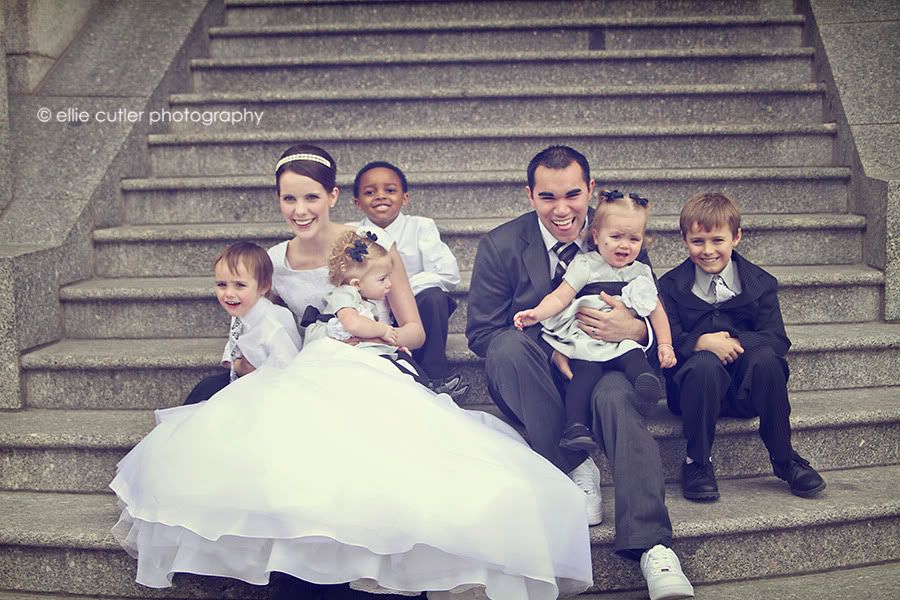 LOVE how the 2 older boys are just chilling and cracking up at the 3 youngest ones. And Steve and Lynlee's faces? Priceless...
And we had to get a picture with Steve and his boys. Love it!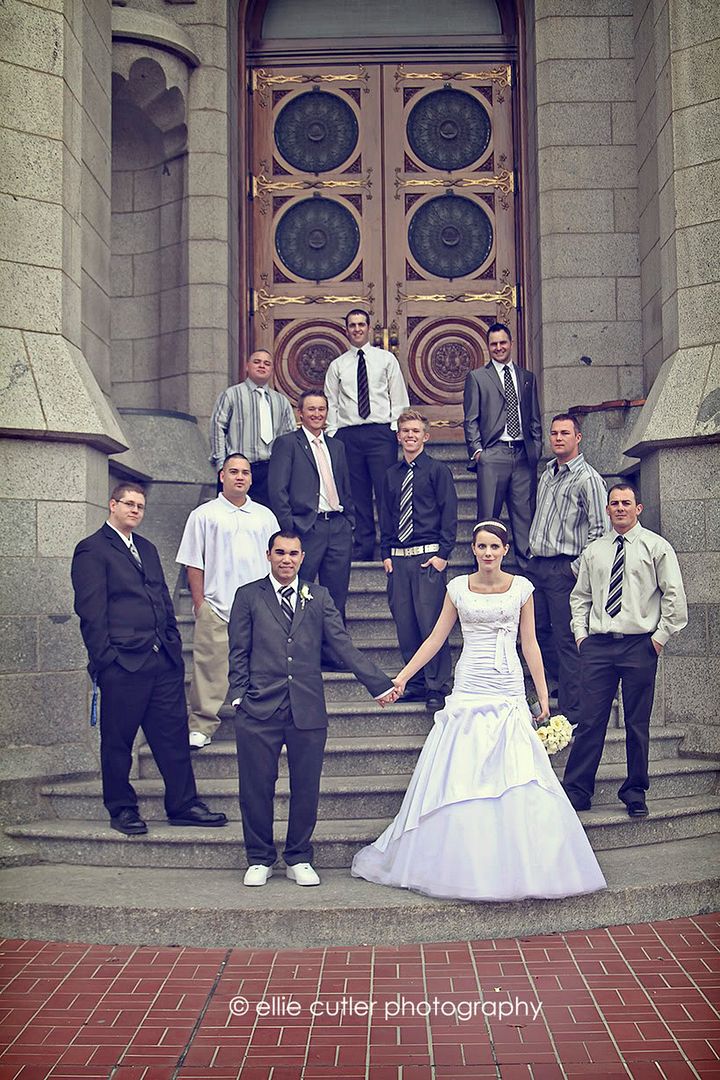 And to preface this picture. Steve married into a family of 6 girls...no boys. I just think the look on his face totally sums it up (which he did all by himself, I had nothing to do with his expressions...:).
Hahahahahaha! Cracked me up when I took it and cracked me up even more when I edited it. Steve...you're awesome!
I'll post more tomorrow! :) Pics on the temple grounds. SOOO pretty.